Beestly
Beestly is desktop software for Windows that automatically counts brood cells in images of honey bee frames - no cloud connection required.
Try it yourself for free!
The software runs in trial mode until it is activated. In trial mode, the brood count is approximate, and you can't save your changes.
It's as easy as 1-2-3.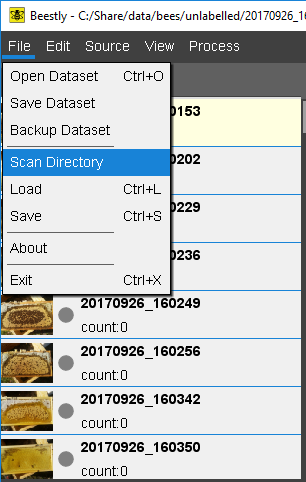 1 - Load Your Images
Images can be selected individually, by directory or from a saved dataset.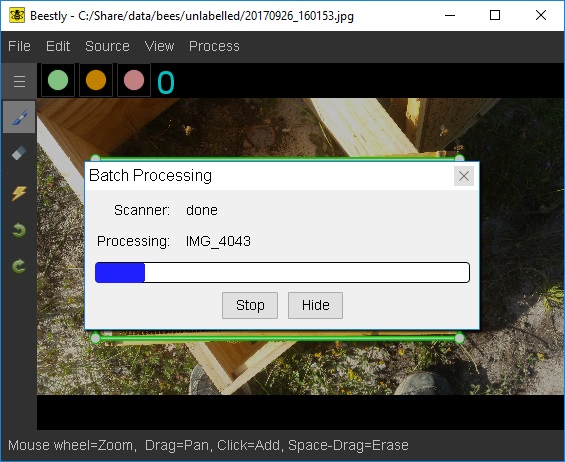 2 - Run a Batch Process
You can run the process on your images one at a time, or process each of your source files automatically.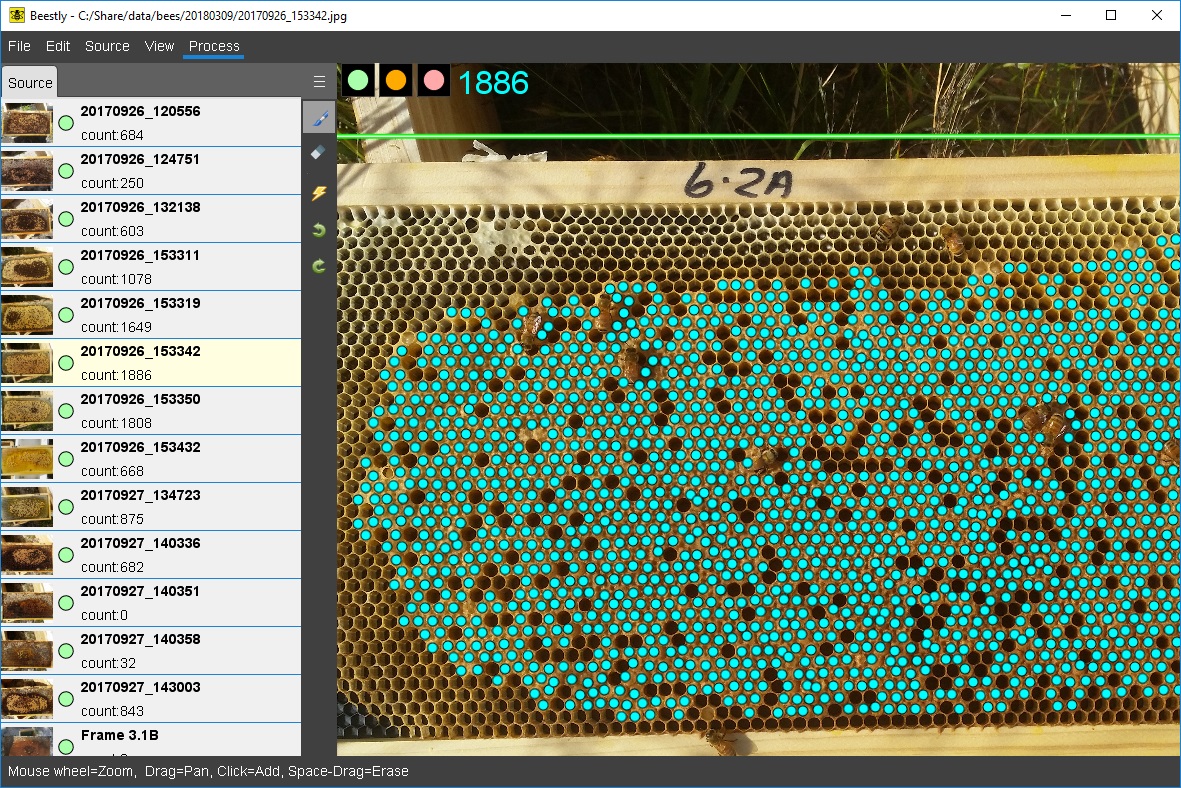 3 - Generate a Report
Beestly has tools built in to allow you to verify, and modify if necessary, the detected cells. Once you are satisfied, you can export the entire dataset as a CSV for including in reports or research.
Annual version of Beestly
Standard version: $800 AUD per year, plus GST where appropriate.
Student version: $500 AUD per year, plus GST where appropriate.
Sales Enquiry
Please contact us to arrange a licence.